Pulsar & Loxeal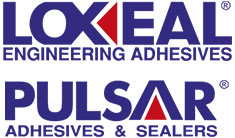 The products in this section are well-known and valued preparations of the highest quality brands PULSAR and LOXEAL, specially selected for the needs of workshops dealing with the assembly of car windows.
LOXEAL is an Italian company that produces a wide range of technically advanced adhesives and sealants for use in industry and the automotive industry.
PULSAR is a brand of high-quality chemical products intended for use in industry and at home. The task of the PULSAR brand is to supplement the offer of LOXEAL products, so that the range of products created in this way meets the needs of our customers.
Our offer includes adhesives for mounting mirrors, adhesives for mounting upholstery and headliners, adhesives for gaskets, repair resins adhesives for seals repair resinsand various types of cleaners used in cleaning the car body and interior.